Since I have been embarking on this natural journey on my hair, I decided to give the acrylic nails a break... and I'm going to do my nails myself.. I enjoy giving myself weekly manicures anyway...
Here is what I did for this week... I call this "Space Sparkle"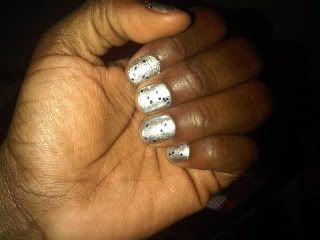 Here is a close-up... See the glitter.. I love wearing glitter on top of color... It gives it more of my personality... I will be doing it more with more colors... and different types of glitters...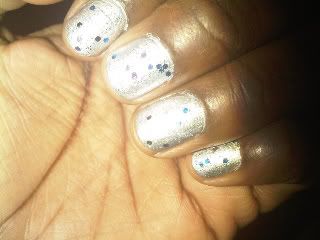 Moving on... Here is some pics of me && my hair...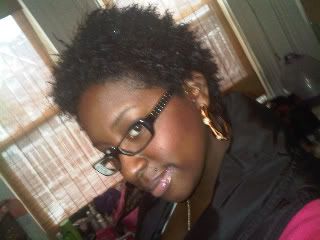 I fall in love with it more as the days go by...Until next time... Nickki B. Outtie!!!