Hey muggerfuggers....Yeah Hi, How Ya doooooooing???
Had a good time for thanksgiving... Yeah I stole my step-father's Michael Kors top but who cares... It looked great on me....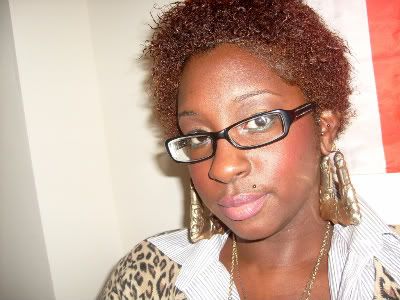 ** Blouse-Michael Kors, Jean Leggings-Avon,Belt-Rainbows,Leather Jacket-Old Navy,Cardigan-H&M...Boots(Not Pictured)-Rainbow...**
My make-up was sooo kick ass!!! here are some pics-Just to let you guys know I just got home and I was a tad-bit typsy...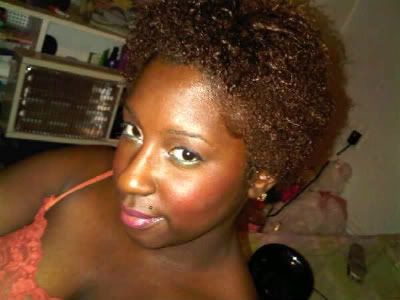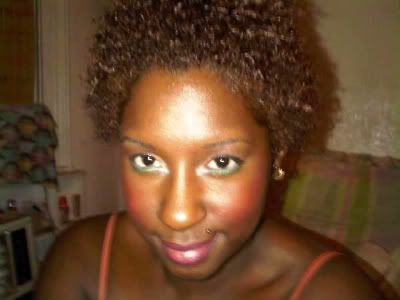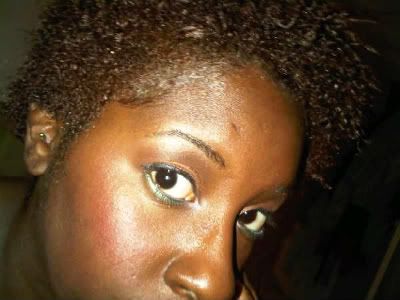 ***I used a cooper color for the lids, dark brown for the crease and at the corner of my lids... Then a cream color for the brow. I made a winged eye liner with black liquid eyeliner, use white eye liner for the waterline and a light turquoise eyeliner for the lower lids. Mascara for the lashes....blah blah blah and shit I'm done!!***
My nails was a fierce Orange w/ some glitter as usual... The nail polishes I used was NK nail polish and NYC nail polish..NYC has a good make-up line also...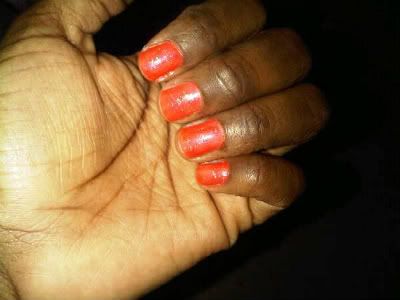 Love it!!!
OHHHH Yeah-Its been two months since my Big Chop and became natural...Still do my co-washes as usual...My hair has been growing like crazy and I adore it.
This is a pics of my 2 month anniversary...I had to go on an interview that day...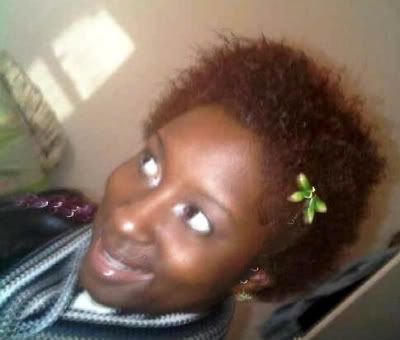 Here is a pic of my friend Vicky and I... I love her crazy ass..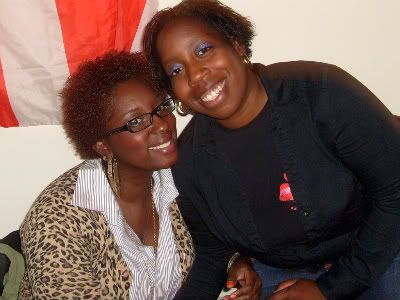 Well anyways...I will talk to you guys later!!!