It has been 10 months since my LAST relaxer!!!
Thank Goodness...
You know they say that hair grows about half an inch every month...I was thinking if it was true for me sooo I figured if since I had my last relaxer 10 months ago and my hair should be growing half an inch a month...That would mean my hair should be at least 5 inches long...
So I randomly took out a strand of hair( I forgot where I pulled from) and taped it down on each sides to stretch it out and look here...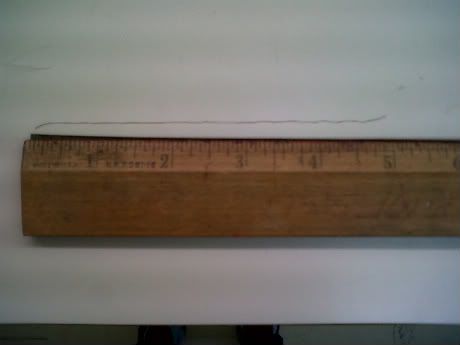 YES!! IT IS EXACTLY 5 INCHES... NICE!!!
All the trial and error while being a product junkie...Having tons of patience and taking care of my hair... Bouclé(my hair) has grown long and strong...and I have the length to prove it.
!!!:::Doing My Booty Dance:::!!!
Oh Yeah.. Here is a pic of my lovely Chihuahua... Milo... Ain't he cute!!
See yall later.. I needs to get some sleep... Until Next Time!!