I was working out for about an hour at Lucille Roberts then i got kick off the elliptical because some lady signed up for it...Whatever...
Then I was walking down the street and all of a sudden I hear this weird clicking noise...I turn around and then I saw this old ass lady walking behind me and clipping her fingernails...Yuck how weird is that...Like who the fuck walks down the street clipping their nails...Thats disgusting!!=DO THAT SHIT INDOORS!!
I hope that heffer get fungus...like this....
I can't even stand when my cat cleans his feet and in the process it looks like he bites his paws to get his nails clean....EwWwWw...
I decided to list my people of inspiration...It can be from their style,hair...personality...whatever...I just like them....
Kelis*
Shingai from the Noisettes*
M.I.A.*
Santi White from Santigold*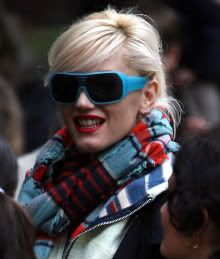 && Gwen Stefani from No Doubt!!!
Okay Im tired of typing...I feel so lady and I have midterms to study for... Chao!!