I dyed my hair red and I love it!!!
Here are the pics!!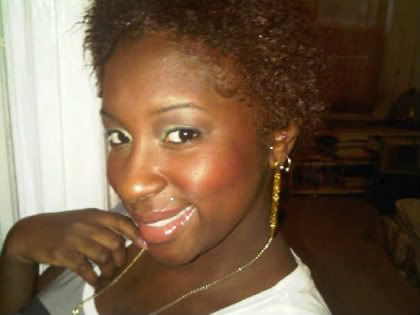 and another one....below...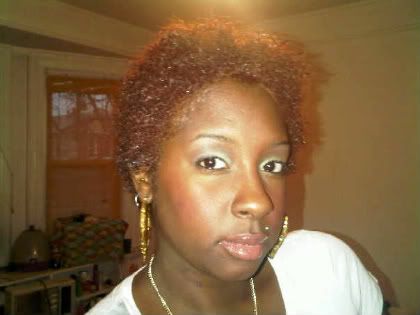 I love love love it dammit!!!-here is the box color...don't copy dammit...or you will suck!!
but a few days after I dyed my curlies, they had a bitch fit and they were trying to act dry on my ass... but I deep conditioned it at least 3 times this week and now the curls are behaving normally...
Product Review!!!!!-Elasta QP DPR-11+ Deep Penetrating Remoisturizer - 15oz jar
This is a pic of it...below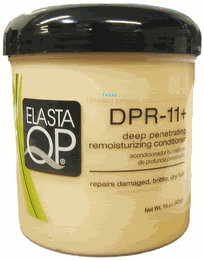 Besides my Aussie Moist and My Herbal Essences Totally Twisted....This will be my staple deep conditioner for a long time... I took a dollop of this conditioner and it actually stuck to my hand... I flipped the palm of my hand downwards and it stayed put!!. That is amazing!! Anywhoo I put it the product in my hair and went under the dryer for about 20 minutes then washed it out... It made my hair feel sooo good. I will be buying more of this shit so I will never run out ever... There is only one silicone and that is the 12 or 13th item on the ingredients list so it does not contain that much...it has so many oils and it smells like peaches and creme or like orange sherbet.. On a website it says it has..."11 Plant extracts, essential oils and vitamins penetrate hair. Moisturizing emollients renew moisture depleted hair, giving strength and elasticity. Peach Blossom Oil and Vitamin E soothe the scalp."
I def. recommend this product and I got it for only 5 bucks. It is all worth it!!!
Here is some pics of the conditioner....
This one is the actual container that I bought...
This one is how orange-sherbetish it looks...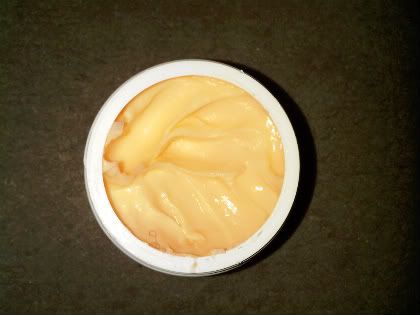 This is the product on my hand... palm facing up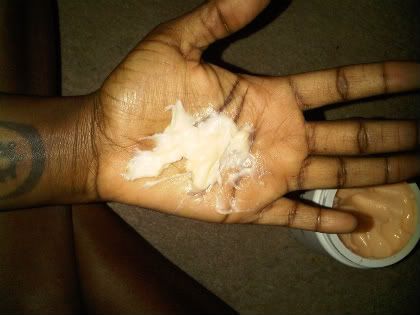 This is the product on my hand...palm facing down...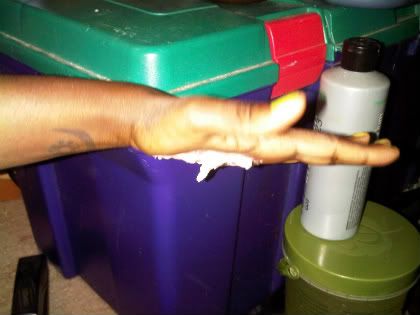 I kept my palm facing down so I can get a close up...and it actually stayed..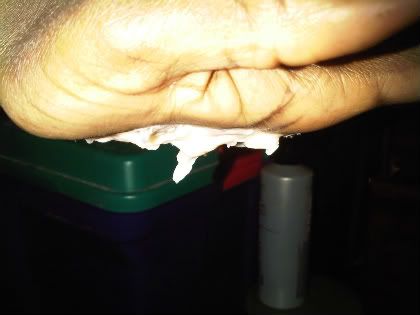 Its so worth it...So nice and thick and full of nutrients...I will use this every 2 weeks as my Deep conditioner...
Ta-Ta for now... Have to study and fail one of my midterms...lol!