I love, love, love, LOVE IT!!!
My multi-textured hair loves it...
It moisturizes, defines and shines my hair like I have a Jheri curl...
I am serious, many people asked me that day if my hair was "Texturized" at least 15 times that day...
Well, I got my Soul Glo on...and its worth the 25 bucks at Ricky's NYC in the Village..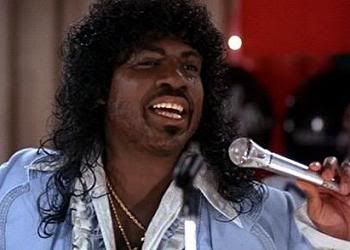 I wanted to shout out "SEXUAL CHOCOLATE!!!!!!!!!!!!!" when I got out the shower...
"SEXUAL CHOCOLATE!!!!"-->::::Drops Microphone....::::
For real, I do not splurge on any hair product..but this one I will be buying more often... Shit if people can by 250-500 dollar weaves and crap....I can most definitely get my Kinky-Curly Custard on...