As you can see...obviously she had a twist-out...but she pinned up the sides of her hair while leaving a section out..Put it into a ponytail and tucked the ponytail ends...also she tucked in her bang..(( I don't think you can see it in the picture)).
Here's my version..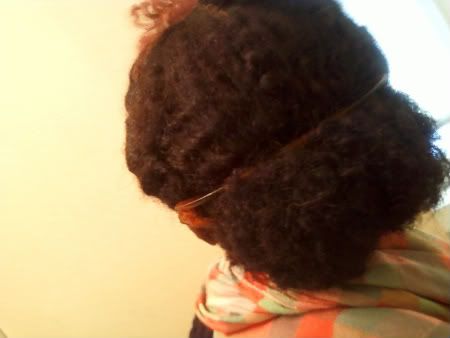 I basically did the same thing..but instead of using a barette and ponytail holder..I just used a banana clip and tucked my ends in the back with simple long bobby pins..
Since I really did not feel like showing my forehead..i just did some twists in the front and let them out and let it be free!!!