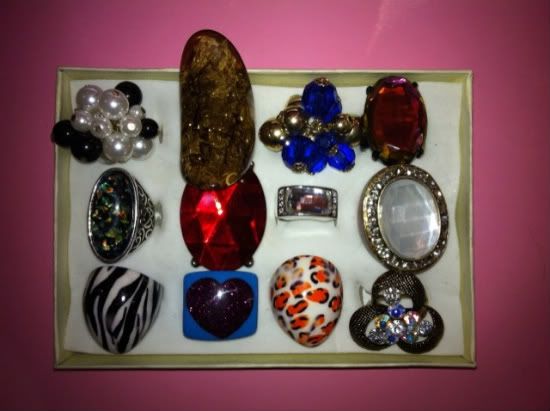 I realized that my ring collection is on the come up!!!
It is so hard for me to find rings because my fingers are soo small..(size 5)
I went for a mini ring/jewelery haul with my bestie Gina on 34th street and these are the things I bought!!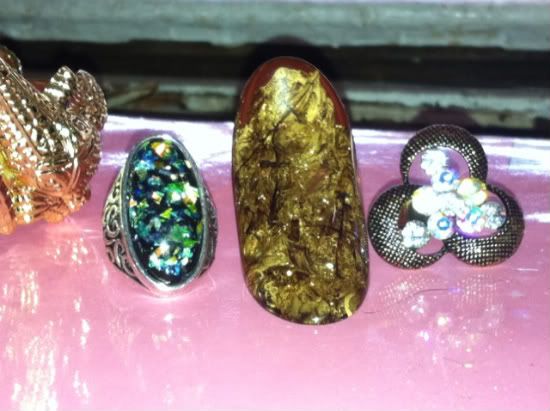 All these rings were only 2 dollars!!!
I also bought these bracelets for one dollar each!
All bought from a street-vender all for only 10 bucks.. I am soo proud of myself!!
Oh yeah..I am dying my hair back to all black... I have not went black in years and I forgot how much I loved it... so back to black I go...pics will be posted!!
Love yall..&& come back now ya hear!!!