Damn, I wanted to go so bad but I am sick as a dog.....
I am a proud bisexual.. no I am not greedy...
I remember having crush and guys and girls since I was six or seven years old..
My sexuality does not interfere w/ my job abilities or my intelligence...
It also does not get in the way having compassion and love for anybody...
In the words of Popeye the Sailor Man---> "I yam what I yam and I yam what I yam that I yam...&& And I'll never hurt nobodys and I'll never tell a lie."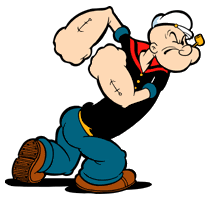 So have fun my fellow LBGT friends, family and bloggers out there!!!
I'll just be home coughing my lungs out...Drinking NyQuil...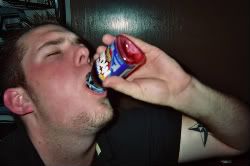 Just like this white boy drinking that shit... lol
UggH!!