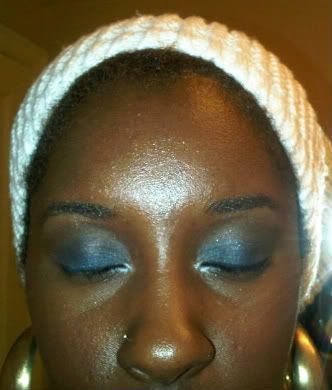 I decided to do this wonderful tutorial because it simply looks pretty...
Here are the things I used...
Some Navy eyeshadow I bought from my local beauty supply store
This eyeshadow called METRO from Avon
White eyeshadow from the same local beauty supply store
Blush called PINKY from NYX cosmetics
White eyeliner from ELF cosmetics
MAC lipstick in VELVET TEDDY
Lipgloss in I WANT CANDY from Victoria's Secret
Some Navy eyeliner that my mom used so much the name brand worn out...
Eyelid Primer from ELF cosmetics
NEXT...
1. Put some primer on your pretty eyelids..
2.Apply the Navy eyeshadow on your eyelid only...Apply more if you want more of an dramatic look.
3.With a blending brush, you apply the Metro eyeshadow in the crease of your eye and in the outer corners of your eyelid, like in a "V" shape.
4.For some reason, I use a blush brush to blend in the two colors...it really blends well for me...
5. I use a small concealer brush and use that to apply th white eyeshadow to the arch of my eyebrows. Make sure you blend well...
6. Apply the white eyeliner to the inner eye, near the tear-duct..it makes your eyes look brighter in the morning....
7. I applied the navy eyeliner to my top lid and water-line of my eyes...
8. Applied blush, lipstick and lipgloss lightly so it would not look like its too much....
and that's pretty much it...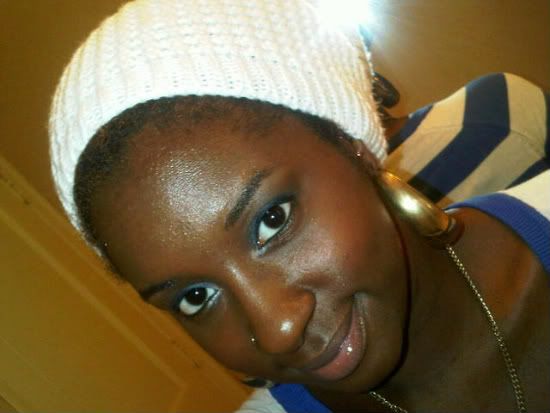 I would have done a video but I have to study for finals...maybe next time...