Here is one of my school buddies at Berkeley College && she might be petite...but she packs a big punch..plus her hair is soooooooooooooo FLY!!!!!--She just made her 15th month mark of being natural...
Introducing!!!--Ms. MeMe!!!!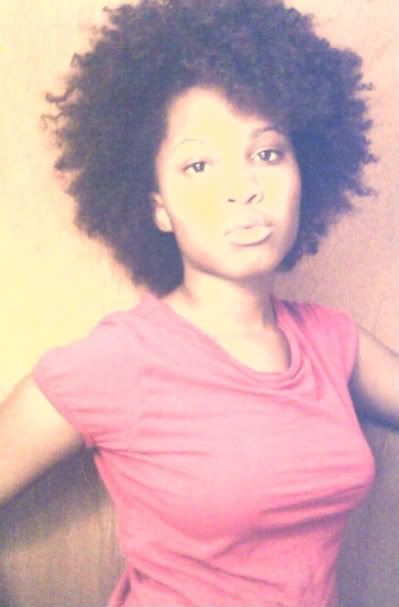 Well my natural hair story started out like many other ladies... I didnt know what my hair was like in its natural state because i had a relaxer since i was 10 years old...and b4 that my hair was always done for me so i had no clue what it was like...I had no idea why my mom relaxed my hair but she she did say it was getting unmanagable and it would knot up and stuff like that ...but anyways my hair was fairly healthy when it was relaxed, it was about full shoulder length but then as the years went by it was obvious that the relaxer and me werent friends anymore......my hair was breaking, DRY, brittle, no body, completely lifeless....smh....and it took me 8 years to realize that i dont need to put myself through this agony....soo the transitioning stage began....I transitioned from october to april 10th(my Natural hair anniversary)....the only things i did to my hair was braided styles, weaves, or wigs...So after i did the BC that when I decided to learned everything about caring for natural hair...that meant new hair care routines/tools/products....but the funny thing is the longer my hair gets, its like im starting all over again , its soo weird but i get use to the change.... I also learned that patience is key and when you start worrying about LENGTH you only stress yourself out because no matter what you do, your hair is going to grow at whatever rate it wants....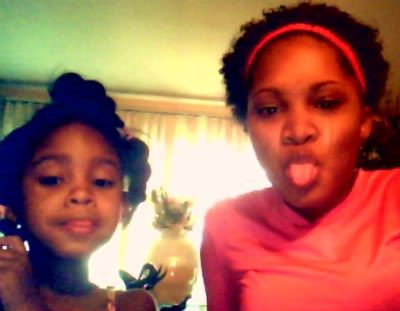 But its always good to set goals for your hair.
for example My goals are:
-Over all healthier hair( no split ends, soft shiny, manageable, strong)
-to reach full armpit length (stretched)
- wear my hair in more protective styles
-find one hair care line perfect for me because right now i have alot of products from all kinds of hair care lines
-More accessories!!!!
...I can proudly say I love my curls even though i have 3 types of curl patterns goin on my hair BUT i love that my hair isn't like anyone else's and i always felt my hair was boring when it was relaxed but now its natural i learned to style and take care of it all by myself and now i feel like i can do anything as long as I put my all into it...... Since going natural I inspired alot of my friends and family to go natural or to take better care of their hair (relaxed and natural) and thats wat makes it even more enjoyable for me, knowing that im an inspiration means soo much.......I will never regret going natural and I never go back to relaxing my hair.