It was quite a easy process...better than I thought it would be... ((IF MY PHOTOS COME OUT HUGE...BLAME PHOTOBUCKET...I DID TRY TO MAKE THEM SMALLER))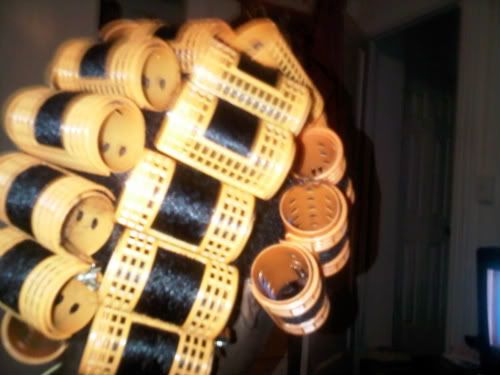 I shampooed my hair with Organix Vanilla Silk Shampoo
Conditioned my hair with Tresemme Flawless Curls/Suave Coconut conditioner
Applied Garnier Fructis Sleek and Shine leave in conditioner..
Sectioned my hair into parts and started to roller set my hair... It came out pretty well...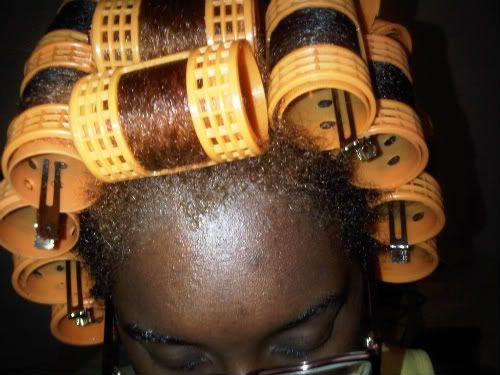 I can't believe my hair has grown so much that I am using the orange rollers...my hair is soon to be the same length it was before when I was relaxed..
I HATED GOING UNDER THE DRYER IN 90 PLUS DEGREE WEATHER...UGGH..IT WAS HORRID...but I went through it...
its okay...Milo kept me company...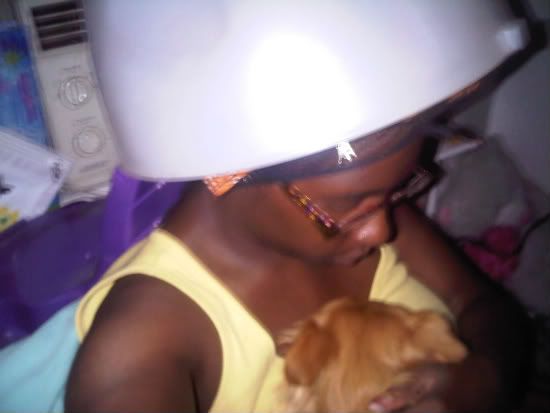 hehe...
I spent an hour under this great Vidal Sassoon home hair dryer for about an hour.. It dried my hair fast but I slept with my rollers on for the rest of the night...
NEXT MORNING...
Took the rollers out and these are the results...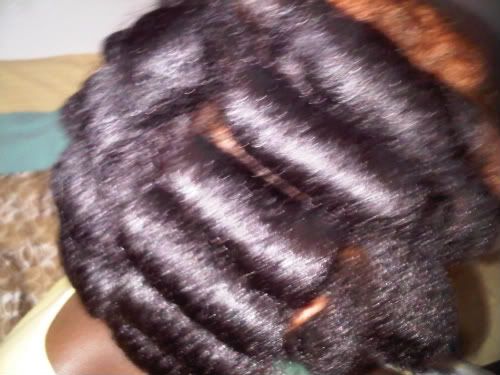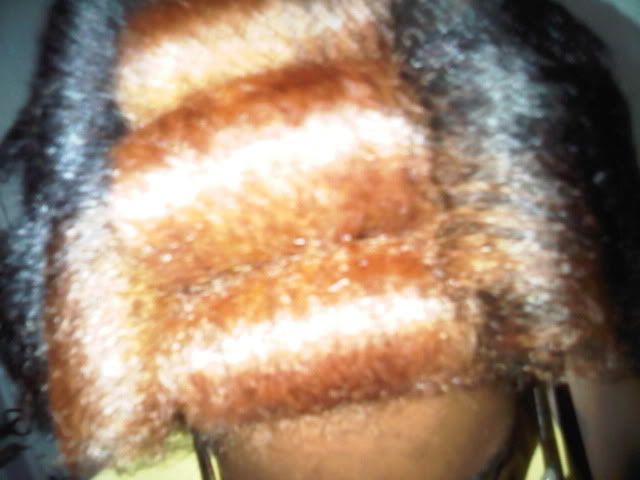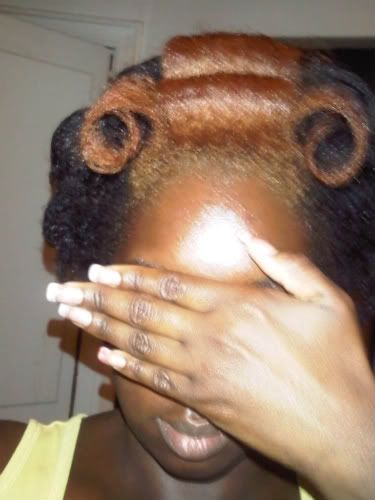 I will do it more often...maybe in the fall/winter months..too hot for the summer!