Coily Mystic asked me if I was able to do a color swatch on my wrist of MAC Viva Glam and MAC Viva Cyndi Lipglasses..
I just ordered them BUT!!!!!!!!!!!!!!!!!!! I have the lipsticks so they better be similar of my ass will ask for a refund...
So here is goes...
Remember I am chocolaty so the colors might look different on your skin tone...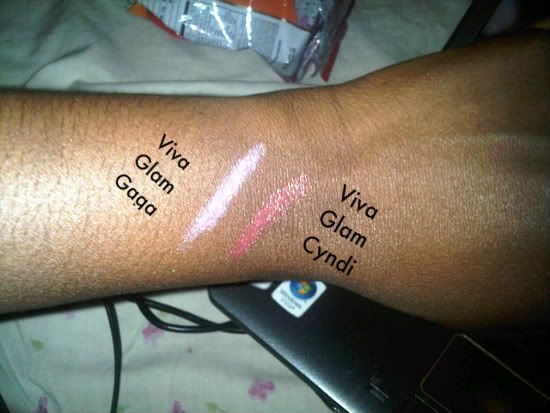 I hope this helps...